Drawing from gender issues, the variety of ways in which people engage their sexuality using technology, and in an attempt to redefine the heteronormative standard narrative often found in porn, artist Faith Holland has spent the past few months collecting and selecting cum shots that have been submitted to her by a wide range of online users for her new project 'Ookie Canvases'. The resulting work has recently debuted in her first solo exhibition, Technophillia, which opened June 13, 2015 at Transfer Gallery. Holland is wholly dedicated to redefining the status quo depictions of the orgasm and of pornographic content at large. As an active feminist with a pro-pornography attitude, she uses her work in hopes to provoke thoughts that question the state of porn today. Holland often inserts herself into the very industry she's critiquing by using RedTube as her medium to create interventions that disrupt and hopefully pose such questions to its unsuspecting viewers.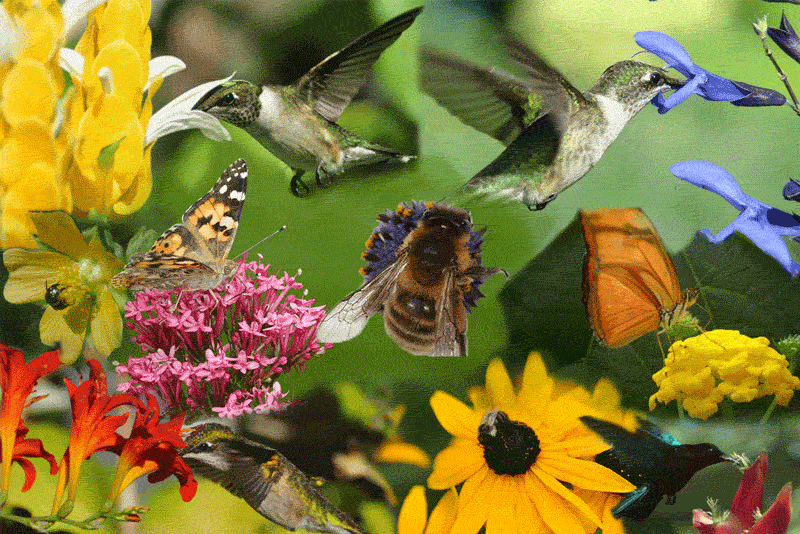 While sex is very much at the forefront of Holland's work, rarely is it explicit. With Holland's lo-fi net aesthetic series of GIFs entitled 'Visual Orgasms', she uses visual metaphors for orgasms such as trains speeding through tunnels, cascading waterfalls, or fireworks and manages to convey and arouse sexuality in the viewer while rendering it genderless. The imagery becomes transgressive for retaining its eroticism amidst a complete lack of bodies. It's these subtleties that make her work deft as she treks through the swampy world of sexual politics and the cis-white-male hegemony with great skill. Holland is not at all careless with her research or her views. She very carefully considers inclusivity, fluidity, and does not exploit her subject matter, which is rather difficult to do when talking about sexuality or sex work in art.
Technophilia is a vision of the web that thrives with egalitarian pornographic content and a truer representation of sex in the sex industry—representation of all bodies across all spectrums, and of the elusive female orgasm. It is an ode to the intimacy and mediation that is offered by the screen, and how that shapes our sexuality and allows the other to become more visible and defetishized. It is a love letter to invisible bodies everywhere through a cascade of heavily lubed up ethernet cables ready to transmit these signals.
I met Faith on Google Chat to talk about her experience collecting cum shots online, her thoughts on the porn industry, female orgasms, and Technophilia, and her forthcoming visual mixtape GIFs to Have Sex By.
I'm curious, how many submissions have you gone through for 'Ookie Canvas'? And what was the experience of going through images of people's cum shots like?
Faith Holland: I think I got around 50-60 responses from a variety of sources. I set up an email account just for the project and also an anonymous dropbox but people ended up reaching out to me through my regular email, an email from a different project, through Facebook, etc. It was quite disordered, but in general pretty fun. I've put together some of my favorite emails into a small zine—some were quite incredible, like here's a dick pic, an artist statement, and some work or here's a video I made for a woman who aborted the fetus I wanted to have with her. The people that responded were often very interested in the project and gave me quite a bit; I was grateful.
Wow. That sounds like a really beautiful yet quirky experience. Some people treated their cum shot more personally or intimately than others. It's almost like a small survey that reveals the different ways in which people relate to their bodies or orgasms.
FH: Yes, one person actually seemed to scan images from a personal archive—that felt really special and generous. But there was also an interesting sense of ownership; many asked when they would be able to see their cum on display.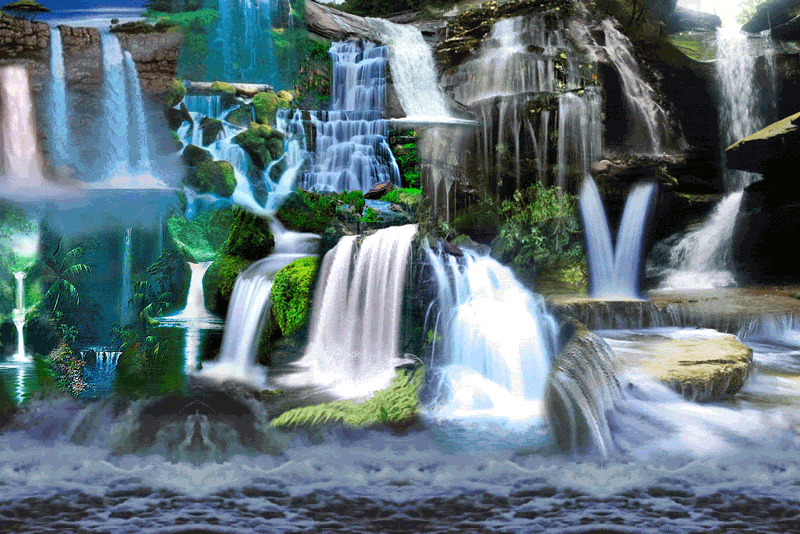 I suppose in the end it's the same as with any artwork, with regards to ownership.
FH: I guess so! I'm trying to credit everyone for their contribution, but I set out specific guidelines for that which most people ignored.
Which guidelines were mostly ignored?
FH: Well it was very open, but I did ask people to rename their files if they wanted to be credited with whatever name or handle they'd like to use. Particularly for things I received via email, that was ignored. But I promised anonymity of email addresses and names associated with those addresses, so to me that's the more important part of the bargain. I also received one photo which is just a man standing in a field. That was a kind of lovely misunderstanding.
How many 'Ookie Canvas' abstractions will you be showing for Technophilia?
FH: Two—the first one, which is sourced from RedTube, my porn home where I also upload videos and the Sub/emissions canvas. I'll continue with the series, but these are the first two.
Can you talk about your show a bit?
FH: Yes of course! So the show will include the 'Ookie Canvases', the 'Visual Orgasms' series of GIFs ,which I've added to with four new pieces, a sexy photo of wires drenched in lube which also serves as the centerfold for a catalog with essays by Nora O' Murchú and Seth Watter, and two wire sculptures. One wire sculpture, called 'Matrice', is a recreation of an image I've used in my work before from a film called Sexual Matrix. It's a tromp l'oeil piece that looks like space is receding more dramatically than it actually is. The other is a kind of wire altarpiece with 60 ethernet wall jacks all plugged in with wires cascading to the floor and dripping with lubricant. I've also made a soundtrack for the show that mixes computer whirs and sexual moans.
I am imagining a shrine for orgasms and the internet. What draws you to making work about the orgasm?
FH: Yes I love that description! I'm drawn to the orgasm because it's unrepresentable visually and unreliable aurally, so visual media has often tried to overcompensate for that lack with cum shots. That was the initial idea for 'Visual Orgasms'; cataloging and poking fun at the ways Hollywood represented sexual pleasure under the Hays Code, a censorship act in effect from approximately the 1930s to the 1960s. This is the same struggle that the pornography industry faces and they choose to deal with it through external cum shots, but of course that only represents male pleasure. The 'Ookie Canvases' came directly out of that inquiry into cum shots and the privileging of male pleasure that they necessarily indicate.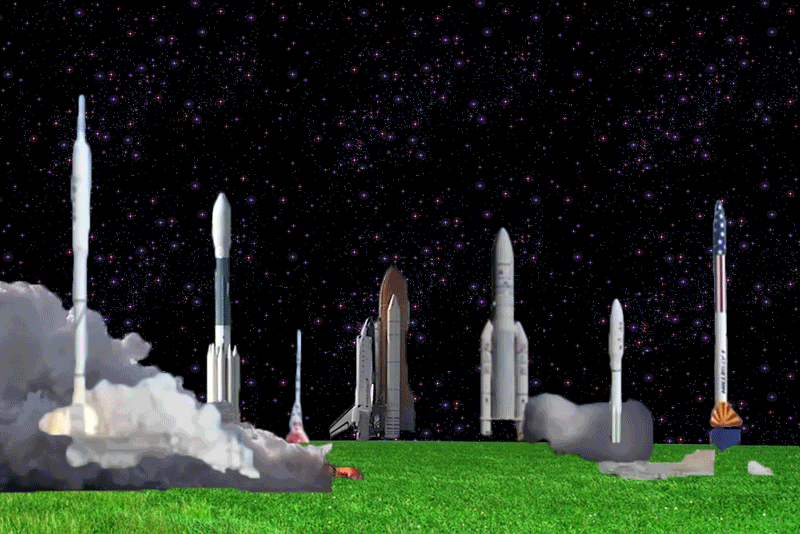 Yes the female orgasm has had a sad history. Men have gone great lengths to suppress the female libido. It took so long to even give it a proper name. I feel like your 'Visual Orgasms' give the female orgasm visibility and funnily enough by using the same visual imagery used in the past to censor them. 'Visual Orgasms' feel wholly feminine to me, they don't make me think of male orgasms at all.
FH: I think oddly, even though they grew out of this thinking about male orgasms, they actually manage to represent both. I haven't experienced both, but they are the same phenomenon—to orgasm is human. And maybe dolphin too?
Yes maybe I'm just biased because I only know my own experience but I suppose if a man saw one of your GIFS they'd probably associate it with their own experiences of pleasure too.
FH: I've gotten mixed responses. They're representing something abstract, so I think it's very easy to adapt to one's own experience in a way that a literal cum shot cannot be adapted.
Good point. I'd like to talk a little about porn with you. Have your views on porn changed over the years after researching it for so long? I realize I don't know exactly what your views on porn are. Could you also talk a little bit about that too?
FH: My relationship to porn is always evolving, particularly since I've been looking at SO MUCH for these projects. I've never been anti-pornography, and for me that's a really important factor to consider in relation to my work. But I do find faults in pornography—its homogeneity, its production that targets heterosexual male audiences, its privileging of thin white cis-women's bodies and the fetishization of all other bodies. So I try to make interventions into some of these problems through my work to open up a dialogue about porn's biases and the potential for better porn. It's meant as a loving critique.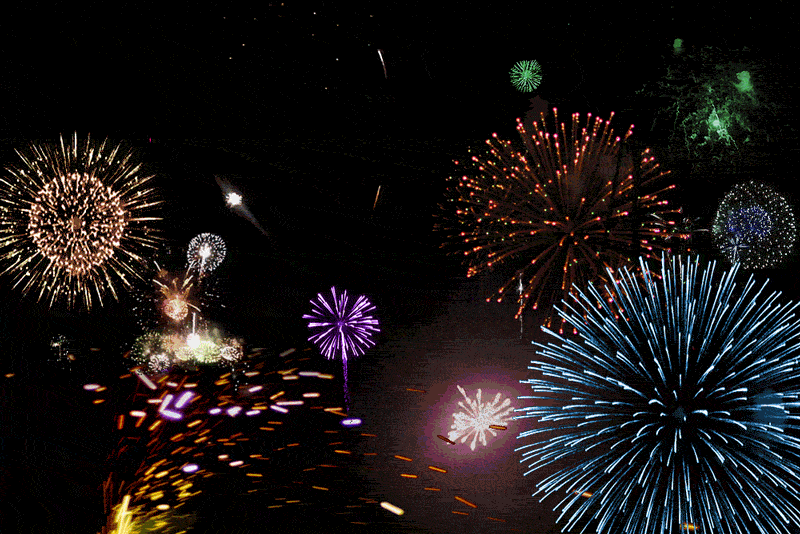 You seem like a very beautiful person. I hope one day the porn industry changes in its treatment of sex workers and in the content that it produces. Trying to open up a dialogue is important to help make that happen so I really value your work and thoughts on the matter. So after you've finished installing, what's next?
FH: The show also has a closing event called GIFs to Have Sex By with over 40 artists invited to make GIFs to form a visual mixtape you'd want in the background while having sex. So that's the next immediate project and I'm really excited to see what people come up with; I've gotten some pretty fantastic things so far. After that, back to work! I want to make more 'Porn Intervention' videos for RedTube, I'll continue working with 'Ookies' in a new project for The Wrong, and I have some more sculptural ideas I want to pursue. I'm bad at taking breaks.
Wonderful. Will the visual mixtape be available to download?
FH: The closing is July 11th, so it'll debut at Transfer Gallery and then have a digital afterlife that I haven't fully worked out. But it's coming to a bedroom near you soon! **
Header image: 'It Needs You' (2015) by Faith Holland. Image courtesy artist.